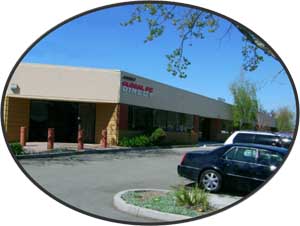 What makes Global PC Direct a special company? It's our desire and ability to innovate and improve every facet of our business; from the way we Buy and sell products to how we care for our customers.
Global PC Direct was founded by Lu Huang , CEO and president in 2000. It began to distribute the personal computers, parts, and peripherals to wholesalers and resellers. The growing success of its business resulted in attracting the most important manufacturers to trust Global PC Direct with the distribution of their products.
Global PC Direct is headquartered in Fremont, California. We also have offices to serve our growing worldwide customers' needs in Miami, FL , Hong Kong and China.
We work closely with a short number of manufacturers and vendors. This concept allows us to establish strong and close relationships with each of these suppliers and at the same time to optimize our efficiency in logistics. This in return will ensure that Global PC Direct can deliver its products at competitive price levels and can guarantee a constant supply of products from stable and reliable suppliers.
Global PC Direct is thus selective in choosing the best products distributed to effectively promote their names.
Our product portfolio includes Microsoft, Logitech, PQI, Symantec, Mcafee, HP, Toshiba, Sony, and many other renowned brands. Global PC Direct has distinguished itself as THE RETAIL distributor across the markets. Our longstanding association with our vendors has led to product penetration and market share growth across the region. Our distribution territory includes the Americas, the broader Middle East region, the entire African continent as well as Asia Pacific countries. In addition to the main office in Fremont, California, Global PC Direct maintains logistics centers in Miami, Florida, Hong Kong and Shenzhen, China.
The successes of Global PC Direct are based on valuable partnerships with its vendors, retailers, channel partners and its own team. We are passionate about what we do and enjoy doing it.
Our challenge now is to enable our partners to maximize their profits through innovative and creative opportunities. With the added strength of our partners, we have no doubt that our aggressive growth plans will be exceeded and shared with all organizations working with us.
By focusing on a narrow range of the best brand products, we become experts in what we sell and have become the largest position with our vendors. Our sheer business volume leading position with our vendors brings us many benefits, which we pass on to our resellers and partners.
Our formula may seem simple, but it requires a great deal of investment and expertise. We have numerous locations in the US, China and Mexico, a highly sophisticated order processing and warehousing computer system and a team of qualified staff who are continually trained on products and customer support.
Our team has access to any of our multiple warehouses in the US, China and Latin America, which are designed to deliver products to our customers in the fastest and most cost effective way.
Global PC's experience in distribution and its dedication to provide the US & International markets with premium quality technology products in an efficient & professional manner, has provided the basis on which it has been able to build a strong trust between Global PC Direct and its partners.
Global PC Direct's main objective is the quality and credibility by which it serves its customers and, above all, the consistency in fulfilling the promises given to its customers and partners.
Our real strength is built on a sound long-term relationship with several of the most significant global vendors in the IT industry. A professional approach in conducting business has enabled us to form mutually valuable relationships with several channel partners. This was achieved through stock availability, credit facilities and channel development activities such as pre-sales technical and consultancy support and quarterly reseller technology forums in all locations to educate and train the channel on the latest technology. Building on the respect and loyalty of its business partners our company gains and maintains momentum in all regions and its operations exhibit substantial growth year on year.